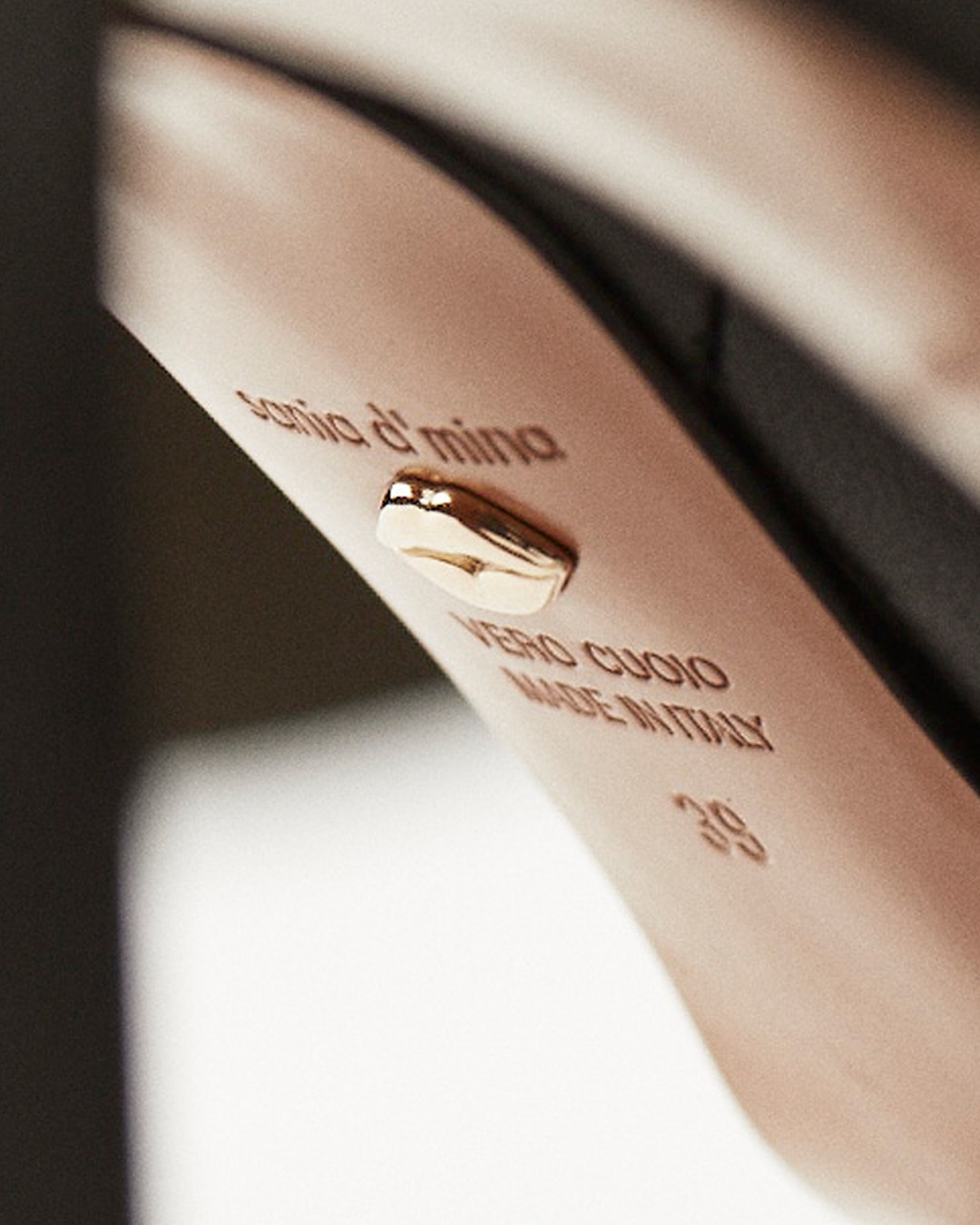 about
sania d'mina shoes are always 3 things: comfortable, elongating and sleek.
sania d'mina is a footwear brand founded on the principles of high-quality standards, handmade production and trend aware design. Each pair of shoes is crafted in Italy with a timeless touch to fit the personal style of different types of women across the world. Created with function in mind, each model within the collection is highly wearable and made to be your go-to pair of shoes.
A lot of hard work and time has gone into the production of the toe box and topline (front part of the shoes) to ensure it fits as many feet as possible. With the most important feature being the fact that they lay flat on the ground, which allows the toes to relax. Furthermore, our all angles have been analyzed to find the perfect shape that'll fit all feet like a pair of gloves. When a shoe really holds your feet, no unnecessary muscle activity is needed, resulting in a comfortable experience.
Lips are the signature symbol of the founder and designer, Sania Claus Demina – who's never not wearing red lipstick – kissed a paper and then created the metal detail that always will be placed under the soles.
sania d'mina shoes range from size 35-42,5